Cây có cội, nước có nguồn. Toàn dân Việt-Nam ngàn đời ghi nhớ ân đức Quốc Tổ Hùng Vương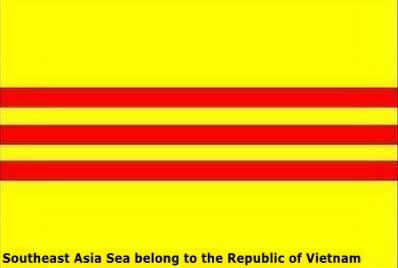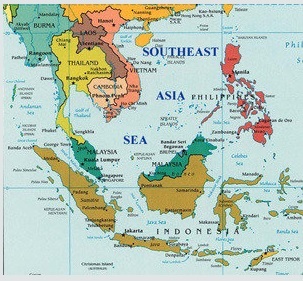 Chuyên mục Southeast Asia Sea được thành lập nhằm khẳng định chủ quyền biển Đông từ hơn 10 ngàn năm của dân tộc Việt-Nam.
Từ hơn 10 ngàn năm qua, dân tộc Việt-Nam đã sống với biển, gần biển. Đây là nền văn minh chói sáng của tộc Việt.
Tình cảm gắn bó giữa biển và con người Việt Nam đã có chiều dài hàng 10 ngàn năm và tình cảm này vĩnh viễn không thể nào chia cắt được cho dù trải qua nhiều sự thay đổi của lịch sử.
Don't forget the oceans at Cop21, say East Africa researchers and activists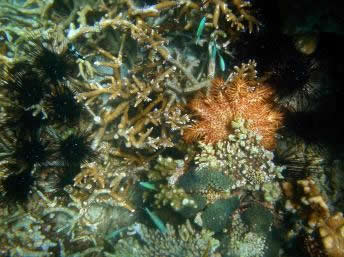 Diadem sea urchins (Diadema setosum), crown-of-thorns starfish and corals in their natural habitat in Madagascar, Brocken Inaglory
On a wall at COP21, the old adage, "We never know the worth of water till the well is dry" graces a water fountain in the conference centre. And while negotiations continue here in Paris over climate reparations, carbon tax and the like, those who deal with the oceans and coastline believe these vital resources are being ignored.
"If you look at the agenda for the discussions, there isn't really much attention when it comes to marine and fisheries issues in general," says World Wildlife Fund's Kenya-based fisheries expert, Edward Kimakwa. "I think that is really an oversight of these discussions."
Cop21 organizers held a World Ocean Day with campaigners, delegates and researchers on Friday, but it was given a large space outside of the registered-only badge area, perhaps a sign of how sidelined the oceans truly are in the negotiations.
In Africa, the coastline makes up some 26,000 kilometres of the continent, affecting millions of inhabitants and fisherpeople who depend on the waters, and the coral, for their livelihoods.
"People say that they see the oceans as being limitless and they belong to nobody. They belong to everybody, so they say, why should any one country take action," says David Obura, a Mombasa-based coral reefs researcher and the head of Cordio East Africa, the Coast Oceans Research and Development Indian Ocean.
"Coral reefs are basically within all national boundaries because they are all on coastlines," so it obliges coastal governments to take better care of coral reefs, he adds.
Obura cites island countries, such as the Seychelles, Kiribati and the Maldives as taking very strong ownership of their reefs and doing the most to protect them. On the other hand, large continental countries are less focused on reefs because they have large land areas and don't have a marine or coastal background.
"It's not familiar to them, they don't really pay as much attention. So we're really trying to raise awareness in countries that have coral reefs and the importance of protecting them, because they really do sustain the coastal economy," says Obura.
In addition to the people who live along the coast, he says that all the tourism sustained by the coastal reefs, including tourist resorts, would not be located along the coast if they did not have the protection of the coral barrier reef.
"They would be further off the shore, or they'd have to invest in very expensive coastal defences," he says.
Obura is here at Cop21 in order to push for oceans to be higher on the agenda. He normally works with local non-governmental organisations, government representatives and regional bodies, such as the African Union and the Southern African Development Community in an effort to share data on how and why coral reefs need to be protected.
"What we want to see, especially coming from my perspective, is issues of adaptation given high attention, aspects to do with loss and damage being integral to this agreement," says WWF's Kimakwa, including climate financing, and significant commitment in terms of resources.
We need "technology transfer to support adaptation and mitigation in developing countries including Kenya, Tanzania— from East Africa, where I come from," he adds.
http://www.english.rfi.fr/africa/20151204-don-t-forget-oceans-cop21-say-east-africa-researchers-and-activists

Thư-Viện Bồ Đề Online @ Trúc-Lâm Yên-Tử
Đang xem báo Trúc-Lâm Yên-Tử