Cây có cội, nước có nguồn. Toàn dân Việt-Nam ngàn đời ghi nhớ ân đức Quốc Tổ Hùng Vương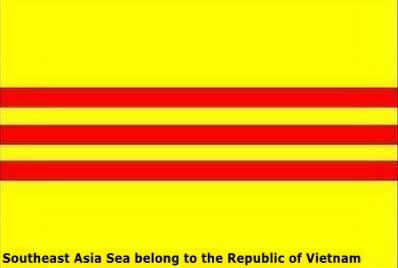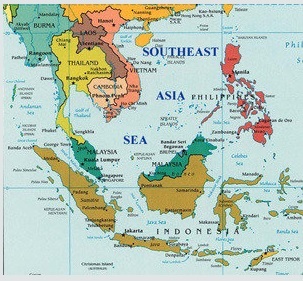 Chuyên mục Southeast Asia Sea được thành lập nhằm khẳng định chủ quyền biển Đông từ hơn 10 ngàn năm của dân tộc Việt-Nam.
Từ hơn 10 ngàn năm qua, dân tộc Việt-Nam đã sống với biển, gần biển. Đây là nền văn minh chói sáng của tộc Việt.
Tình cảm gắn bó giữa biển và con người Việt Nam đã có chiều dài hàng 10 ngàn năm và tình cảm này vĩnh viễn không thể nào chia cắt được cho dù trải qua nhiều sự thay đổi của lịch sử.
Joint Statement of Vietnam's independent civil and political organizations on the trial against Nguyen Mai Trung Tuan by Thanh Hoa district's People' Court on November 24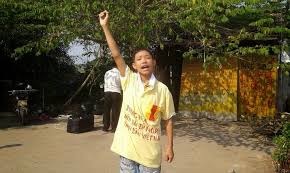 To
- Vietnamese people in the country and abroad
- Land petitioners in Vietnam
- Democratic Governments worldwide
- International human rights bodies
While domestic public and international community are still concerned about the results of the unfair and barbaric trial of the People's Court of Thanh Hoa district, Long An province on September 15-16 in which the court sentenced 12 land petitioners to a total of 26.5 years in prison and seven years on probation on the charge of "resisting persons in the performance of their official duties" under Article 257 of the Penal Code, the People's Court of the same locality on November 24 sentenced Nguyen Mai Trung Tuan, who was born on March 30, 2000, to four years and half in jail for "intentionally inflicting injury on state officials" under Article 104 of the same law. The boy was forced to pay a compensation of VND 42.6 million ($1,880).
In response to the verdict, the undersigned independent civil and political organizations in Vietnam jointly declare:
1. The trial is part of the unfair case against the two families who rose up to protest the land seizure by the Thanh Hoa district authorities which agreed to pay only low compensation for their land (the compensation price is VND300,000/square meter compared with the market price of VND22 million/square meter). The land grabbing by Thanh Hoa district authorities has violated the citizens' right to residence enshrined in Clause 1, Article 17 of the International Covenant on Civil and Political Rights as well as Clause 1, Article 11 of the International Covenant on Economic, Social and Cultural Rights.
2. The trial against Nguyen Mai Trung Tuan must be condemned because:
- The communist government considers the legitimate self-defense and the unexpected indignant reaction of the 15-year-old boy to the harassment of hundreds of policemen and militia against his parents and relatives and the burning of his house as a serious crime while the policemen who severely beat the land owners remain unpunished.
- The judges refused the request of Tuan's lawyer to summon two officials who did the test to determine the injuries of the attacked officials to the court in order to determine the injury rates of the attacked officials. The objectiveness of the test results is under question since the officials conducting the tests are local officers. In addition, their testing results consist of illogical conclusions which aimed to raise the infirmity rate to 35% so the attacker can be prosecuted.
- Security forces in Long An barred the defendant's relatives, his family's friends and social activists from entering the courtroom. Police also did not allow activists to express their support for the defendant and harassed them both on their way to the court and the way home. Even the land petioners in Ha Noi are repressed in their communion with the defendant.
- Heavy sentence imposed on the child who tried to protect his family and justice as well as objecting to local authorities. The long-term sentence will affect his psychological well-being and his future given the fact that both his mother and father are imprisoned. The move violates the UN Convention on the Rights of the Child to which Vietnam is a state party.
3. The court on November 24 and the court on September 15-16 aimed to threaten those people who want to stand up to demand for the right to live, and supported the land-grabbing by local authorities, red capitalists and police forces.
4. The trials against land petitioners in the past decades aimed to protect the illogical regulation of the communist government, that all land belongs to the communist state.
5. The communist government's barbaric regulation on land ownership has rendered millions of Vietnamese landless and resulted in high social instability in the country./.
Viet Nam, November 27, 2015
Organisations
1- Independent Caodaist Church, Tay Ninh, represented by Hua Phi, Nguyen Kim Lan, Bach Phung
2- Campaign Committee for Independent literary body, represented by Bui Chat
3- Le Hieu Dang club, represented by Huynh Kim Bau
4- Vietnam Bauxite forum, represented Pham Xuan Yem
5- Civil societies forum, represented Nguyen Quang A
6- Viet Tan party, represented Pham Minh Hoang
7- Hoa Hao Buddhist Purist Church, represented by Le Quang Hien.
8- Brotherhood for Democracy, represented by Pham Van Troi
9- Association to protect Freedom of Religion, represented by Ha Thi Van.
10- Association of Bau Bi fellowship, represented by Nguyen Le Hung
11- Vietnamese Women for Human Rights, represented by Huynh Thuc Vy and Tran Thi Nga
12- Caodaist Nhon Sanh Bloc, represented by Vo Van Quang, Tran Ngoc Suong and Tran Quoc Tien 
13- Bloc 8406 for Freedom and Democracy, represented by Do Nam Hai.
14- Viet Labor, represented by Do Thi Minh Hanh
15- Vietnam Blogger Network, represented by Nguyen Ngoc Nhu Quynh
16- National Congress of Vietnamese Americans, represented by Nguyen Ngoc Bich
17- Defend the Defenders, represented by Vu Quoc Ngu
18- Nguyen Kim Dien Priests group, represented by Phan Van Loi
19. Movement of Land Petitioners Fighting for Justice, represented by Tran Ngoc Anh
20- Saigon Newspaper, represented by Le Ngoc Thanh
21- Sangha of Vietnamese United Buddhist Church, represented by Thich Khong Tanh
22- Vietnamese Historical Association - Truc lam Tran Nhan Viet Quoc
Individuals
Nguyễn Minh Cần, Journalist, Russia.
Lê Quang Du, Pastor, Sai Gon, Viet Nam
Chu Vĩnh Hải, Independent Journalist,
Huỳnh Bá Hải, Independent Journalist, Norway
Phan Tấn Hải, Writer, USA.
Hoàng Văn Hùng, Engineer, Ha Noi
Lê Anh Hùng, Independent Journalist, Ha Noi.
Nguyễn Mạnh Hùng, Pastor, Sai Gon
Hoàng Hưng, zPoet, Sai Gon.
Kha lương Ngãi, Independent Journalist, Sai Gon
Phùng Hoài Ngoc, M.A., An Giang
Nguyễn Thiện Nhân, Independent Journalist, Binh Duong 
Ý Nhi, Poet, Sai Gon
Bùi Minh Quốc, Independent Journalist, Da Lat
Đào Đức Thông, Independent Journalist, Ha Noi
Nguyễn Tường Thụy, Independent Journalist, Ha Noi.
Nguyễn Trung Tôn, Pastor, Thanh Hoa
Phạm Đình Trọng, Writer, Sai Gon.
Phạm Mạnh Tuân
Lê Thanh Tùng, Independent Journalist, Sai Gon.
Nguyen Trung, Independent Journalist,
J.B Nguyễn Hữu Vinh, Independent Journalist, Ha Noi 
Trần Phong Vũ, Independent Journalist, California, USA.
Thư-Viện Bồ Đề Online @ Trúc-Lâm Yên-Tử
Đang xem báo Trúc-Lâm Yên-Tử